New features
MyPortfolio was upgraded to the latest version of Mahara on 18 January 2017. We highlight important new features that will be of interest to you.
For a full list of new features that you can see on the front-end, please consult the Mahara user manual.
Mobile app for everyone
Mahara Mobile is a new app that is available for both Android and iOS. It allows you to upload learning evidence from your mobile device to MyPortfolio to use in your portfolios. Android users can upload any files whereas iOS users are restricted to images and videos due to iOS restrictions.
Now you can take a video or photo on your phone and transfer it directly into your portfolio.
The server / site that you would need to connect to is https://myportfolio.school.nz. Then connect with your user account as per the available options. Students who normally log in via Moodle will need to use the token option and set up a token on MyPortfolio beforehand.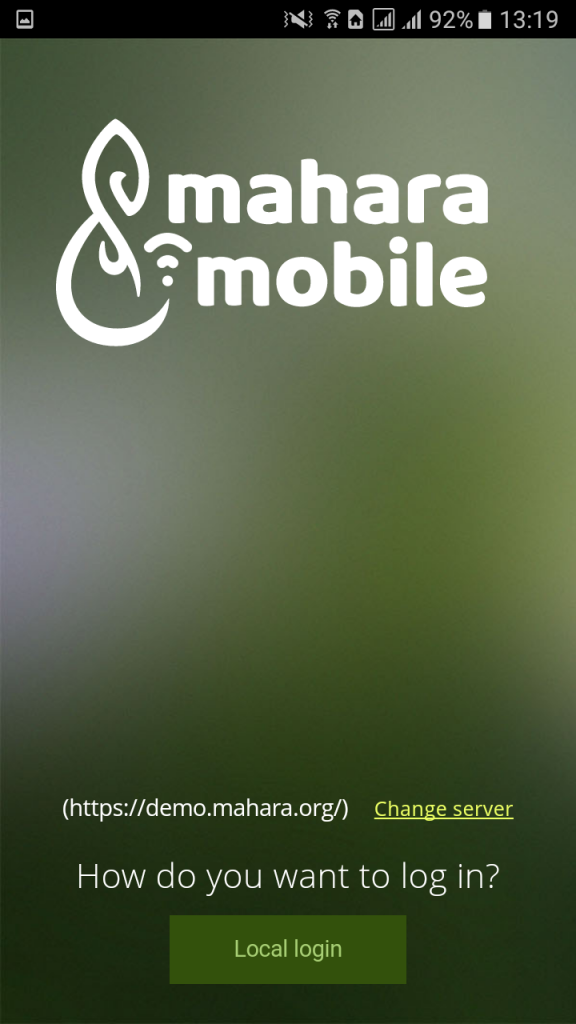 Skins are private per default
When you create a skin, it is set to "private" per default so as to avoid having lots of testing skins available to everyone on the site.
Work with competency frameworks
SmartEvidence is an exciting new feature that allows you to align your portfolio with a competency framework and visualize your progress.
This is ideal for the Practising Teacher Criteria for example as you will have the criteria available directly without having to set them up on your own pages. Check out the video below to learn more about this feature. The PTC framework is set up on MyPortfolio so you can get started with it right away once your school administrator on MyPortfolio allowed the use of SmartEvidence.
If you want to use SmartEvidence, ask your administrator on MyPortfolio to turn it on for your institution.
You can also set up your own competency frameworks for your school. Contact us to have them uploaded.
Duplicating groups
You can now duplicate a group and retain portfolios created within the group in order to set up similar groups quickly. This feature is available to group administrators and also institution and site administrators.

Managing groups by CSV file
Groups can now be managed by CSV file no matter whether they were created manually or by CSV.
SSO accounts can be created automatically
If your school is set up to use single sign-on, the school administrator does not have to create accounts via CSV file first. You can log in straight away and your account is created on the fly.