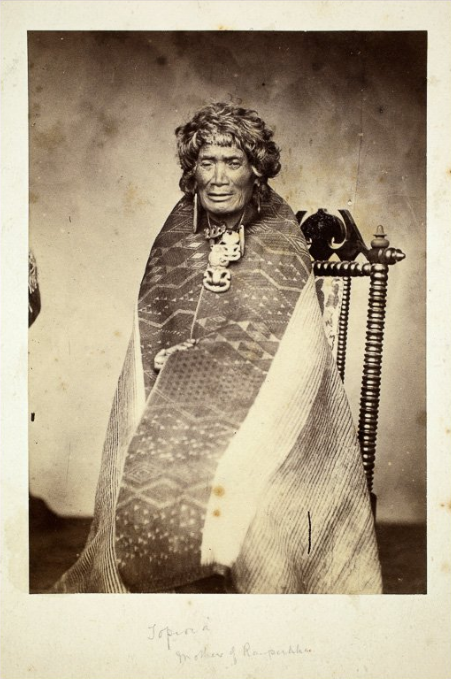 Image description:

Portrait photograph of Te Rangitopeora (also known as Rangi Topeora), 1860s. Te Rangitopeora was one of only five women to sign Te Tiriti o Waitangi, the Treaty of Waitangi.

Image credit: Sir George Grey Special Collections, Auckland Libraries. Reference 661-23. No known copyright. Cultural considerations apply.
 

Find out more at:
 

Or try searching:

Rangi Topeora, Te Rangitopeora
Why was it that some Māori women signed Te Tiriti o Waitangi in 1840 but could not vote until 1893?
Who gets their portrait taken?
What does this portrait say about Te Rangitopeora?
He aha ngā tikanga i ngā wā o mua kia mau moko kauae koe? Kei te mana tonu ērā tikanga i ēnei rā?
What is your fertile question?